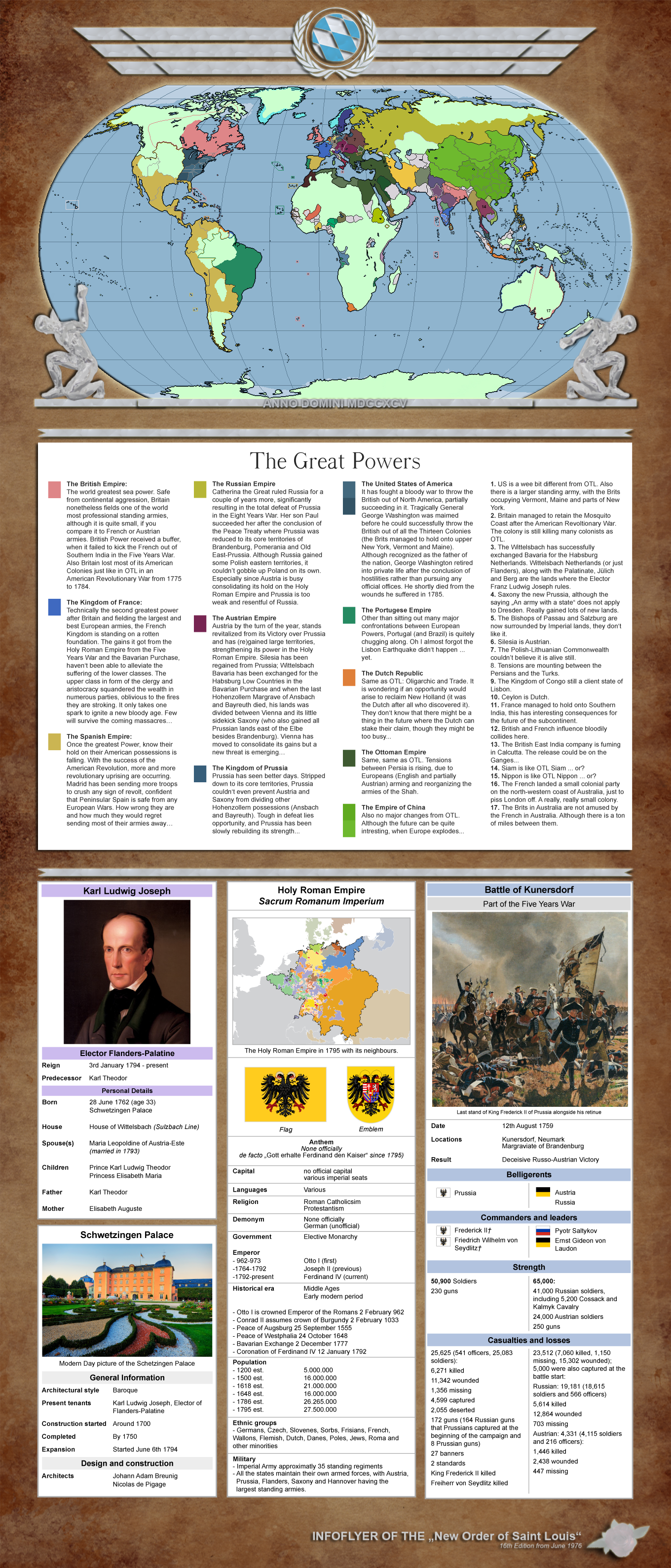 ​
TL-445 A Bavarian Dance
So I have recently bought Thande first epic volume "Look to the West" from Amazon and I was immediately hooked. I really love the world that he created, so it is no wonder that as a tribute to him I decided to do a small alternate history scenario with lots of inspiration from his work. Lots of ideas for my map also came from Direwolf22 "Disaster at Leuthen" work.
The premise here is that King Frederick II died at the Battle at Kunersdorf, the resulting defeat of Prussia paved the way for Austrian more or less successful attempt to centralize the Holy Roman Empire. The Habsburg didn't get full control over the HRE; it managed to trade the Austrian Netherlands for Bavaria and divided the lands of the Franconian Hohenzollern lands with its sidekick, the Electorate of Saxony.
But all those gains into, might be for naught, for something is about to belatedly happen in Paris...