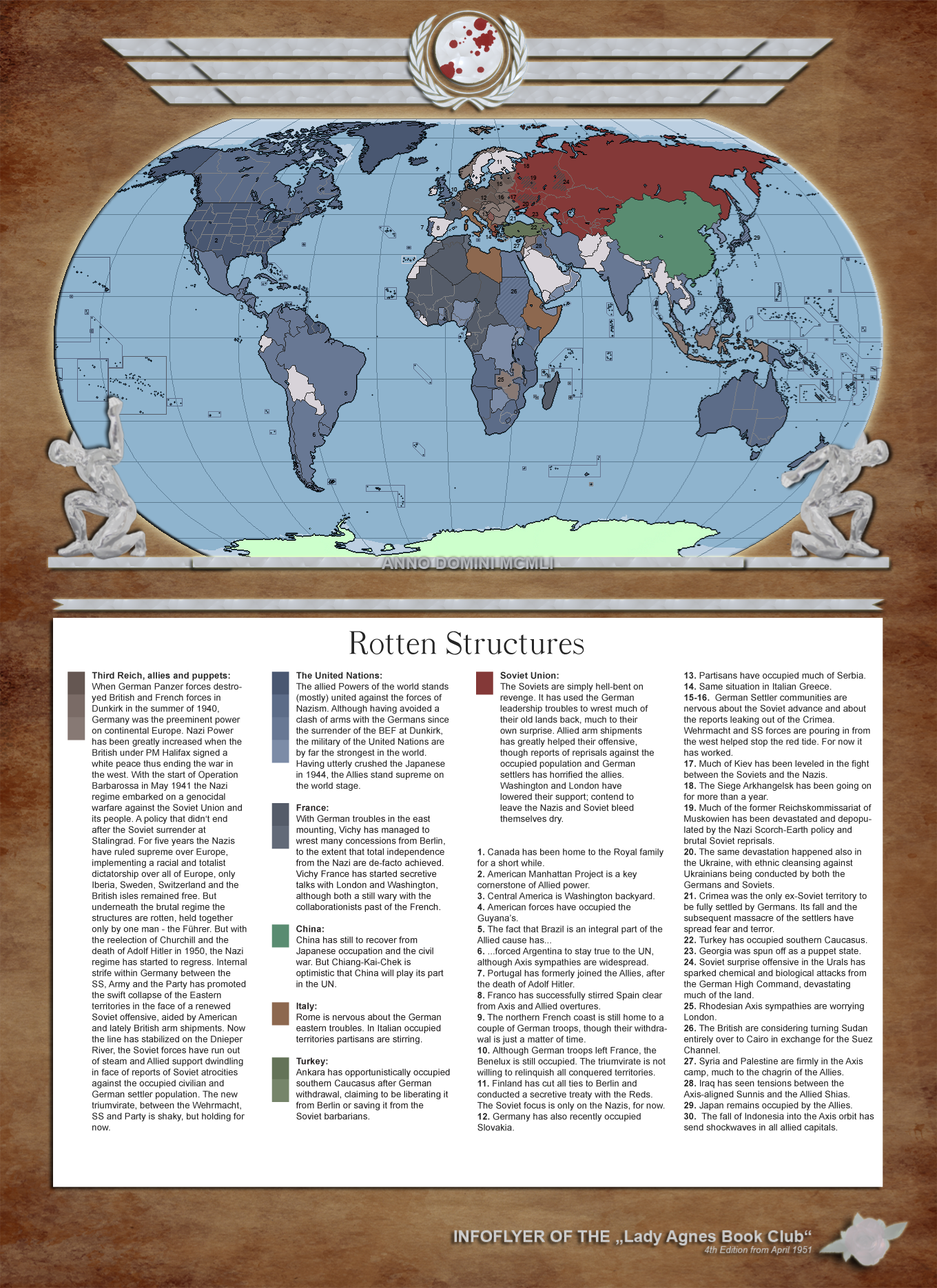 ​
TL-449 Rotten Structures
Another short timeline. The point of divergence here is the defeat of the British BEF in the battle of Dunkirk, leaving Berlin free to occupy much of Europe. The invasion of the Soviet Union and the surrender of all red army forces after a three year long brutal war have established total Nazi domination over continental Europe, by the end of 1944. In the following five years much of the people of Europe are suffering under a brutal and racialist regime.
America and the British Empire meanwhile formed the United Nations. They defeated Japan in 1945 and have propped up many freedom-loving nations over the world. Large arms shipment to the Soviet Union also continues. Soviet guerillas still cause the Germans many problems with whole areas near the Urals under de-facto partisan control.
When the Führer, suffering from Alzheimer-disease, died in 1950, the rotten structures he held together finally collapsed. Infighting in the German government promoted a swift collapse of much of the eastern territories when the Soviets renewed their war against the Nazis.
After a year the front in the east has been stabilized, but it remains to be seen how long the Germans can hold out or if finally the Allies declare war on Germany and liberate Europe.