Red October - Map 1.1 - Worldmap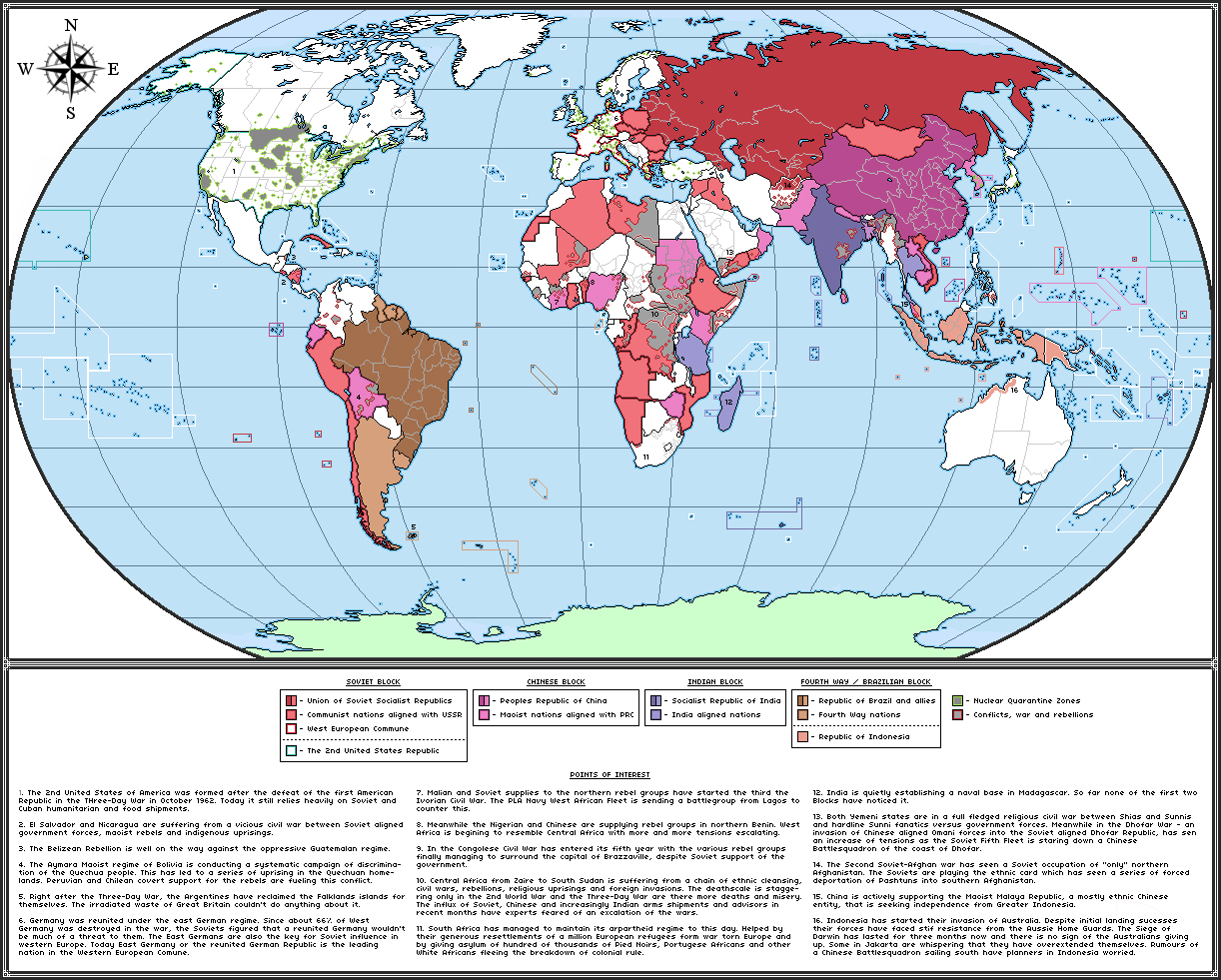 Series 1 – Red October
Map 1.1 - Worldmap
The first series was inspired by Robert O'Connell essay "The Cuban Missile Crisis" were America literally obliterated the Warsaw Bloc in 1962. In this scenario I switched the two sides, so that America and NATO are the ones who were destroyed and the Eastern Block who emerged victorious. Don't ask me how, let say ASBish events led up to the Soviets winning the Cold War.
With fifty to sixty percent of Western Europe destroyed, parts of East Asia nuked and America that is mostly a nuclear wasteland there is no one to counterbalance authoritarian communist rule. Now 45 years later the world is literally a chaotic mess with the Soviets, Chinese, Indians and increasingly the South Americans vying for global influence and with tensions between Russia and China rising there is fear of a second nuclear war.
Note: Disclaimer – This is a work of fiction and does not represent the authors political views.