Oswald Mosley speaking to supporters in Birmingham, 1930
​
[...]
By 1936 the Union of Britain had reached a crossroads. Its longtime Chairman Phillip Snowden had revealed privately that he intended to resign at the next Trade Union Congress held that year. For the first time in its history the Union of Britain was about to undergo a transition of power and nobody was quite sure how it would pan out. Since the founding of the Union however there were three major factions in the Trade Union Congress, the Autonomists led by Niclas y Glais who sought to devolve the Union into a confederation of functionally independent states like Scotland and Wales, the Federationists led by Anne Kennedy who sought to maintain the system in place, and a newer faction under Oswald Mosely. Mosely and his protégé Eric Blair saw the constant bickering of the Congress as a critical weakness. Nothing would get done if this continued and so, in early 1936, he called a meeting in Manchester to be attended by likeminded people like Jughashvili from Georgia, Valois and Thorez from the Commune of France and Khruschev from Ukraine to form a new faction of Syndicalism. Called Maximism or Totalism for its insistence on total execute control of the state it quickly gained followers across the Union. Most of those who joined Mosely and his faction were those who were for one reason or another angered with the status quo. Some saw the Union as ineffectual and not doing enough to curb growing German influence across the globe, others saw the Unions disorganized military as a threat to the security of the Revolution and still others had personal issues with Syndicalism. With this newfound groundswell Mosely and his faction marched into the 1936 Trade Union Conference with their heads held high, confident in their chances of success. This confidence didn't seem misplaced as overwhelmingly the Congress, swayed by Mosely's powerful rhetoric, backed his proposals one by one. The only dissent he received was by Reg Birch who saw his proposals as not going far enough. When the TUC voted for who would take over Snowden's position it was no surprise when Mosely received 80% approval of the Congress. Finally on July 3rd, 1937 Mosely was sworn in as General Secretary and almost immediately he went to work centralizing his regime.
His first action was the foundation of the Maximist Defense Force who would quickly be nicknamed Biff Boys. These were essentially legalized paramilitaries who struck at remaining opposition to the regime and broke up protests. The first squad, who called themselves Mosely's Marauders, would gain infamy in the coming months for their speed at resorting to violence to break up opposition and the many bodies their clashes left behind. When Anne Kennedy spoke out against the Biff Boys she became the first famous casualty, being ambushed on the street and beat unconscious by a squad. Kennedy was only saved when a nearby squad of soldiers on leave intervened and fought them off. While Mosely would condemn the action and even personally order their arrest and eventual execution rumors still float around that the attack was ordered by Mosely or Blair. Nevertheless the near assassination of their leader cowed the Federationists and the Autonomists remained marginalized since their route at the Congress. Without any checks on his power Mosely moved onto his next grand project, uniting the posts of Chairman of the Party and General Secretary. This at first went off without a hitch, Eric Blair, the current Chairman, resigned and Mosely took his place. All that was left was for the Congress to rubber stamp his decree uniting the positions. However, just as he prepared to send the legislation off reports filtered in from bases across the Union that Army units were getting rebellious. Led by the famous Lawrence of Arabia they saw Mosely's rapid consolidation of power as a complete about face from the principles of democracy the Union of Britain was founded on. Until then the Army had no real leader to speak of outside of Mosely and as such had no figure to publicly oppose him. However just before Mosely was sworn in, Lawrence returned from his retirement after a motorcycle crash almost killed him. With a new lease on life he was allowed back into the Army despite fears of him being a crypto-Monarchist. Now he was stirring up rebellion in the ranks. Mosely however curiously did nothing about this. He reportedly compared it to "a man dying in the Sahara" and all he had to do was let them tire themselves out. This turned out to be a dramatic miscalculation as within two weeks Lawrence was leading a column of soldiers towards London. Mosely panicked and as the men moved into the city, ordered the local militia to fire. They refused and instead turned their guns on him and after a few hours of tense standoff between Lawrence and Mosely, the wanna-be Grand Protector was arrested. Later that day an emergency session of the TUC appointed Lawrence as Protector of the Union, a temporary position to be held until the situation stabilized.
Meanwhile outside London things quickly spiraled into chaos. Biff Boys rampaged through the countryside desperately lashing out at anything that didnt mean total adherence to the Maximist cause. Meanwhile local chapters of the British Syndicalist Party in Scotland and Wales began to stop sending messages to London. When the Biff Boys burst down Niclas y Glais's door to arrest him he was nowhere to be found while in Scotland, local Scottish militia began stopping people from entering Scotland. This could only mean one thing and nobody was surprised when on the same day Lawrence was named Protector both the Scottish and Welsh National Unions declared their autonomy from London. Lawrence, still dealing with rampaging Maximists and factional disputes was unable to strike quickly and so the Scottish and Welsh regained independence for the first time in centuries. However, they both instantly were faced with a new problem, who would lead them. In Wales power was torn between the Welsh Trade Union Congress and the right-wing Welsh Home Army. Both sides had radically different ideas for what Wales was to become with Totalists in the TUC wanting to restore Mosely and march on London and Monarchists in the Home Army arguing for a return of the Windsors or even inviting Oskar, fifth son of Emperor Wilhelm II of Germany, to rule instead. These tensions would boil over quickly as Syndicalist and Home Army militia battled each other and themselves for control of the nation before Saunders Lewis, a Welsh nationalist, took over and swore that Wales would be free, independent and most importantly Welsh. His deportation programs drained Wales white and his cult of personality continues to shape Welsh politics today, even decades after Saunder's death. In Scotland they had much the same problem. While John MacCormick had managed to work out a stable compromise between Scotland's desperate factions to keep them from plunging the new nation into chaos, that did not mean they were quiet. MacCormick spent his few years in power desperately fighting off attempted coups by Windsor and Stuart Restorationists in the Army and the growing radical Evangelical Angelican movement led by pastor John White. When MacCormick finally resigned due to poor health in 1940 the Scottish truce would break down and a revolving door of leaders would plague the nation for years before a stable democracy would take hold. Meanwhile in England Lawrence quickly used the Army to crush all resistance. Biff Boy blood watered the fields as tanks patrolled the streets. Civil liberties, already cut back by Mosely, were almost entirely scrapped by Lawrence for stabilities sake. However, unlike Mosely, Lawrence made sure these restrictions were temporary. By late October most of those restrictions had been rolled back and in January of 1938, Lawrence stepped down from power. However his vision of a return to democracy, Syndicalist or not, was undone when just a few weeks later Royalists in the Army stormed London and invited back the Windsor Monarch. When King Edward returned from exile, he swore to return Britain to greatness and ushered in the Age of Strife [...]
Biff Boys drag off a protester soon after Mosely is sworn into power



Biff Boys tear down a makeshift barricade after a riot in mid - 1937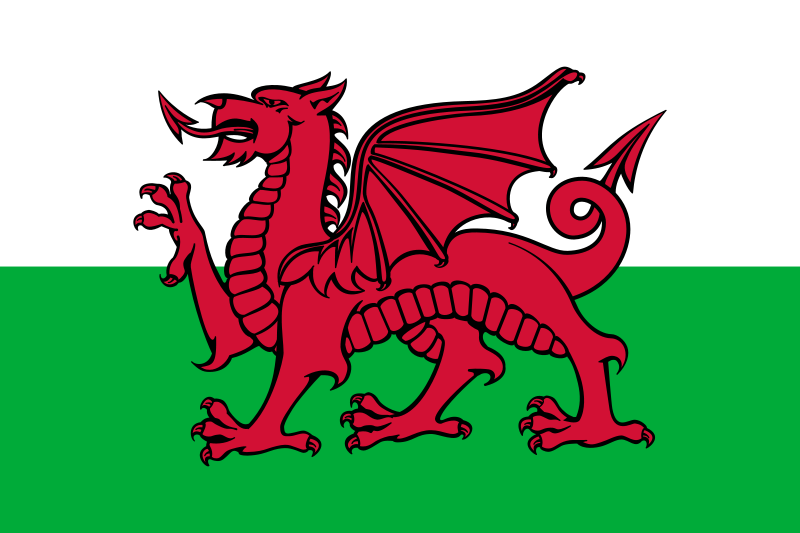 Flag of Saunder's Provisional Welsh Republic



Flag of the Scottish Republic



A British Snowden tank patrols London after Lawrence's seizure of power



A squad of soldiers loyal to Mosely surrender to Lawrence's men after a brief firefight



Map of the British Isles, as appears in a 2019 Irish Textbook. Notable for its naming of England while the English themselves still refer to themselves as British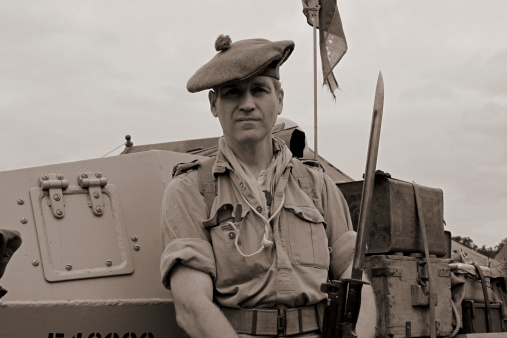 A Soldier of the 1st Scottish Infantry, the first unit established by the new Scottish Republic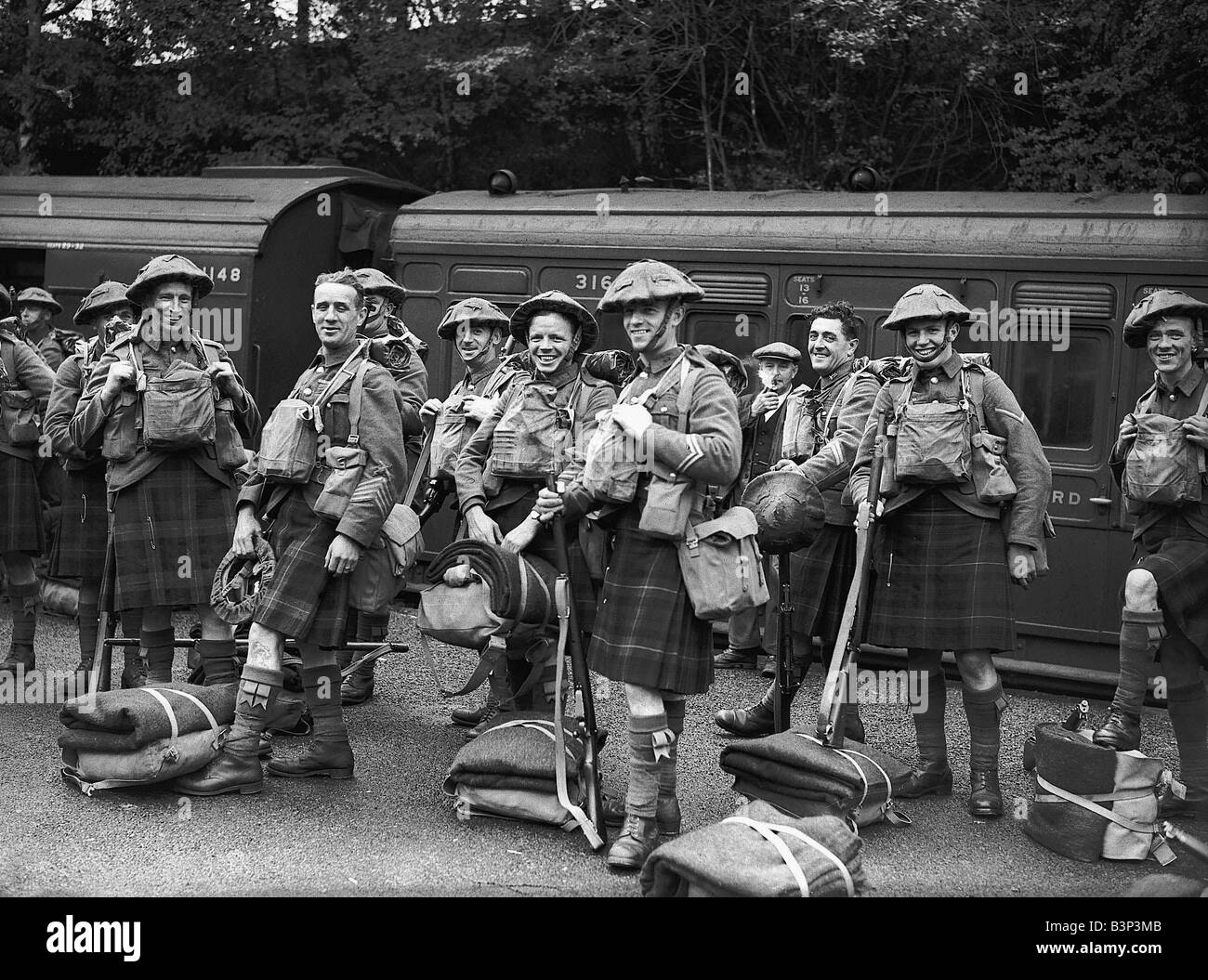 Another Scottish unit, donning the traditional kilt, prepares for a Independence Day Parade in 1943



The 1st Welsh Footmen move to the English border with the only tank captured by during their grab at independence, nicknamed Turtle by its crew



The founding units of the New Welsh Army march through Cardiff on parade soon after Welsh independence



An Irregular cleans his rifle. To boost their comparatively small force Wales has a mandatory enlistment program where every man in Wales spends two years in the Army and the rest of his life as an Irregular, ready at any moment to go to war. The program was begun in 1938.
​