The
Predator
series has been a lot more scattershot than
Alien
has. The latter at least has two universally-acclaimed films, and the third one was at least ambitious and had memorable moments. However, the former only had two films in the '90s until some not good
Alien vs. Predator
installments in the '00s, then no movies until the '10s. From what I understand, both the third and fourth movies went from average to mediocre and I'm not sure if either really developed the
Predator
franchise creatively in the same way the
Alien
sequels did.
So how could the
Predator
franchise been more similar in terms of the success of
Alien
? That is, it gets more movies closer to the first two movies? With more creativity in the sequels, and better quality generally?
I think my change would have to involve making
Predator 2
better. One way in which I'd do that is to bring Dutch back, at least as a side character. The thing about
Alien
is that it is also Ripley's saga. A dark, horror filled hero's journey into an H.R. Giger sci-fi hellscape.
Predator
is of course different, it's more of a macho warrior series. So while I think
Predator 2
should keep Danny Glover and the LA urban war zone setting, you should try to bring in Dutch for continuity's sake, at least to establish a plot thread that could be further explored in a proper
Predator 3
. It even opens up the possibility of a team-up, and a buddy commando movie starring Glover and Ahnuld would surely be a way to keep the series alive in the '90s.
Schwarzenegger's absence in
Predator 2
is a POD worth exploring already: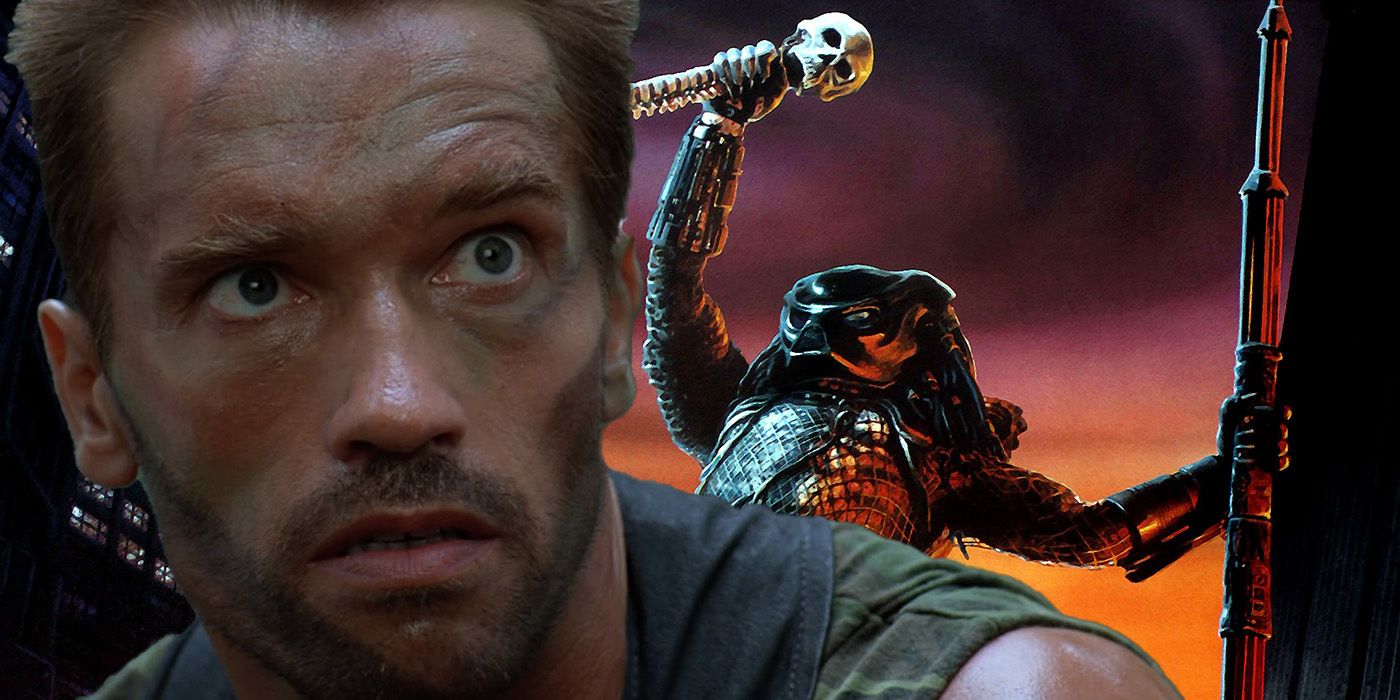 Get to da choppa, and fly away from this franchise!
screenrant.com
The original script for

Predator 2

included Arnold Schwarzenegger's Dutch in a prominent role, leading a team out to capture the Predator hunting in Los Angeles. Unfortunately, while producers wanted Schwarzenegger to return, he wasn't interested. Schwarzenegger disliked the script for the sequel, especially the idea of moving the action out of the jungle and into the city, and also didn't like Dutch appearing in a reduced role and being positioned as something of a villain this time out. He also wasn't a fan of

Predator 2

director Stephen Hopkins. Dutch's intended part in the story eventually wound up going to new character Peter Keyes, played by

Gary Busey

in the final film.

Furthermore, as revealed by

Predator 2

producer John Davis decades after the fact, Schwarzenegger wasn't happy about his proposed salary for appearing in the film, which was about $250,000 less than the actor would've liked. The fact that pay talks actually occurred at all suggests that if Schwarzenegger had been offered enough money, he'd probably have set his misgivings aside and returned to play Dutch, which makes sense, as Hollywood is indeed a business at the end of the day. Interestingly, Schwarzenegger has never warmed up to

Predator 2,

or any of the sequels, saying in interviews just a few years back how disappointing he found them. Then again, many fans would gladly agree that none of the sequels have come close to the quality of the original

Predator.
There you go, the article provides a convenient POD: the studio decides to pay him more, or he agrees for a lesser salary because he gets a Nick Fury-esque cameo at the end + top billing as a co-star in a possible
Predator 3
. Maybe we invent the post-credits sequel scene early here as well.