45. Harold Ford, Jr, D-TN (2013-2021)
45.


Harold Ford Jr., D-TN


January 20, 2013 - January 20, 2021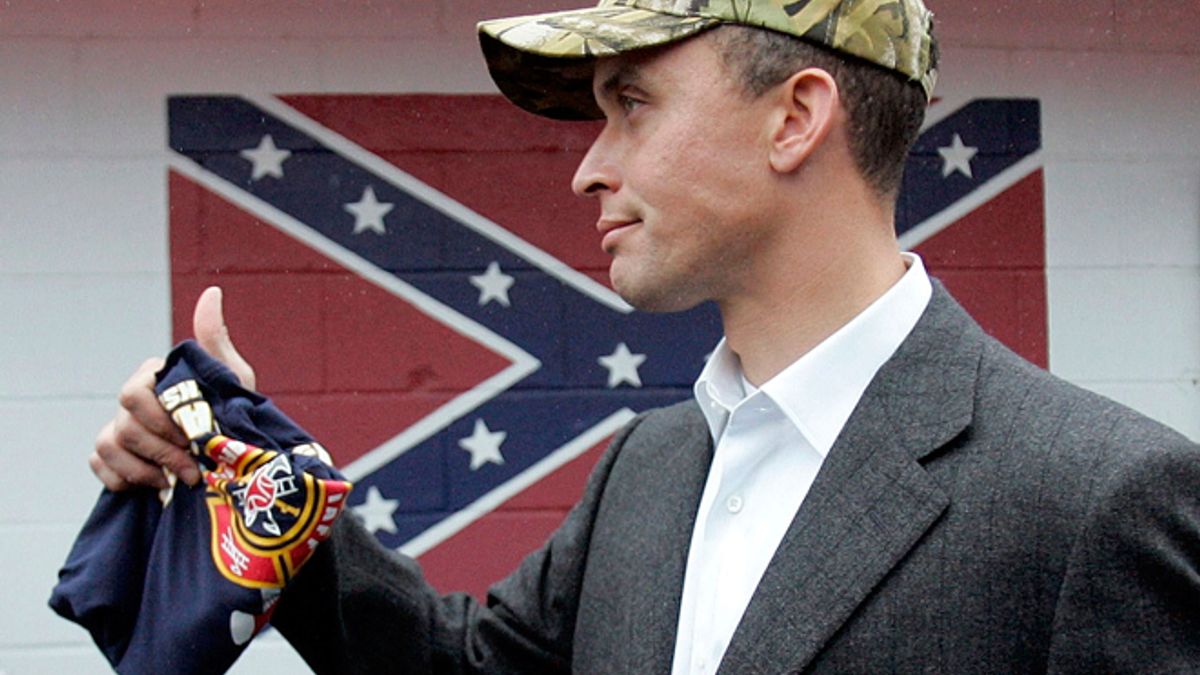 Working-class voters hated Bachmann, who felt that she had done nothing to alleviate their circumstances. Black and brown voters hated Bachmann, who saw no real change despite her talk about healing and tepid calls to remedy injustice. Catholics hated Bachmann, as her pro-life politics rang hollow when so many of her actions ran counter to Pope Marius II's internet-heavy messaging on injustice and poverty. Liberals hated Bachmann, continuing to view her as everything wrong with America. Even middle-class suburbanites - long the base of a party touched by Nixon and Clements - had tired of Bachmann, if for no reason other than the high gas prices and constant unrest. All across America, unity was found on one topic: sheer disgust towards their commander-in-chief.
To that end, it seemed inevitable that there would be a historic blowout. Hardly any Republicans even wanted to run when they had a dominating incumbent resting at an 11% approval rating, yet eventually the party scraped together a doomed candidacy. Senator Dan Quayle was more Clementsian than his party currently stood, yet religious enough to pass to the Bachmannites. He stood the best chance of any Republican - which is to say, next to none - and even then his selection of Attorney General Samuel Alito as a running mate as an olive branch won him precious few votes.
Meanwhile, the Democrats had no shortage of candidates looking to capitalize on the situation. At this point a big tent of anti-Bachmann fury, with old-school liberals, newer progressives, and dissatisfied conservatives all counting themselves among their ranks, a historically large field came together. Everyone knew a Democrat would win, but it was a question of which faction would be in charge. Amidst all of this, one name stood out above the crowd. Senator Harold Ford Jr. had no ties to past administrations, having been a low-level congressman for much of it and first emerging on the national stage in 2006. Despite the cracks in the Red Wall, Ford took the screaming in Bachmann's midterm and rode a wave of economic anxiety to a seat in the Senate. Compiling a decidedly centrist record in line with his position as a swing-state Democrat, he made more waves clearly preparing for the White House. He campaigned throughout the country in 2010, building a cadre of newcomers to Congress who owed him a debt of gratitude. He aggressively courted big-business donors who had pulled out from Bachmann, promising donors wary of Bachmann's intense culture warring a friendly economic policy in meetings. Come 2011, he announced a campaign for the presidency, and the novelty of a "serious" black candidate for the White House - a term Jesse Jackson took issue with - attracted intense media attention, drowning out the noise of the other 15-odd serious candidates. Ford ate it up, playing on the historic nature of his candidacy with one simple word: reconciliation. In his opinion, the nation was divided like never before amidst all of the crises of "Bachmania." The Democrats needed to be a party for everyone, "a party committed to bringing about racial justice just as much as it is to the guys with Confederate flags on their pickup trucks." The idea seemed appealing to the broad center of American politics if you believed the media, even if it caught some scorn from progressive Democrats for its naivete and outright derision from that 11% of Bachmann supporters. Regardless, drowning in big-ticket donations and favorable coverage, Ford practically shook every hand available in Iowa to ensure a sweeping 12-point victory. The rest of the Democratic center and right dropped out soon after that, endorsing Ford as their man and clamoring for an inevitable vice presidency. Only Bonior tried to compete, but Ford had united all other factions behind him. It had ended before it could truly begin.
Nominee Ford and his running mate were immensely popular. The Liberal Party endorsed Ford after its options largely ran out, with figures like Barbara Lee declining to contest for fear of spoiling and party leaders hoping to have the ability to bargain for positions with Ford when he won. His pledge to "talk to anybody" saw soaring attendance for any of his events as he spent more time shaking hands than he ever did talking. Republicans attempted to brand him as someone without any convictions, a candidate of optimistic rhetoric but no concrete solutions, hoping to drive a wedge in the massive tent that formed the Democratic Party. There was no such luck. Even if Ford spoke mostly in platitudes and only really pledged himself to a modest economic stimulus, resolving the Israeli-Egypt situation with a comprehensive agreement, and rebuilding the social safety net built by past administrations, that sort of talk seemed good enough to a public broadly dissatisfied with Republican rule. The American people didn't want a policy change, because Bachmann had broadly failed to get her own agenda implemented. Other than Israel - where Bachmann had instigated a firestorm with leaked comments indicating her belief that defending Israel was necessary to start the Rapture - Americans mostly wanted an end to the recession. They wanted to feel good about themselves again, and the idea of Harold Ford the young centrist, a black man from the south willing to talk to the Confederate flag pickup truck voters in a time when those voters didn't care who was in office so long as it wasn't Michele Bachmann, was enough to do just that.
For the massive landslide that brought Harold Ford to the White House, it's hard to talk about policy achievements made by the Ford administration. True to his word, Ford quickly launched a summit with Israeli and Egyptian leadership, hammering out an agreement for trilateral military withdrawal in exchange for assurances of Israeli sovereignty and aid to Egypt. Reassurances to NATO leadership were harder, who liked what Ford told them but were wary of the Israel hawks in his administration and the possibility of another Bachmann arising in the future. Even so, Ford managed to temporarily smooth things over with Europe, especially once the prospect of increasing military aid to its pre-Bachmann levels became reality. Despite the good press from this, this was less concrete policy and more cleaning up Bachmann's messes.
Domestic policy was far more difficult. Ford was wary of dividing his party, seeing such a public fight as anathema to his chances at re-election and his image as a great uniter. As such, major plans for federal housing reform were scrapped, as were continuing environmental policies. A moderate stimulus bill passed Congress, irritating progressive Democrats for its half-measures and conservative Democrats for its wasteful spending, but ultimately getting voted through without much public opposition. The focus on infrastructure and increasing funding to government benefits was broadly popular and made it easy to get individual buy-in with projects in sticklers' constituencies. An amendment designed to abolish the electoral college passed Congress as well, with the majority wishing to see an end to the system that made Bachmann possible. Even so, much of the circumstances were out of Ford's control. The recession had hit its nadir around 2006, and the slow climb out of the hole in East Asia meant that the American economy was well on its way to recovery by 2013. By the time Americans went to the polls in 2014, a boom had been cut loose to rival the 1920s, and the electoral rewards for the Ford administration were basically status quo on the federal level. After all, why would he need to do anything if times were good?
It was the state level where things were more interesting. The Republicans, fearing the total death of their party, had decided to informally cede the national stage for the time being and focus their efforts on rebuilding on the state level instead of an effectively coordinated national campaign. State parties and their individual politicians were far more popular than the national branch, and Ford seemed untouchable at the moment. Resistance to the electoral college amendment was a no-brainer, as its abolition would make it that much harder for their victory in the future using any variation of the Bachmann coalition. Broader campaigns in areas hit hard by the prolonged recession were more fruitful. The jobs went away in 2004 and simply hadn't come back, and plenty of people's anxieties felt unresolved by Ford. Republicans swept in to offer them messaging about the decline of their communities, how they would rebuild a nostalgic vision of an America past. Despite the national victories for the Democrats, frenzied campaigns for state legislatures often ignored by the overextended Democrats saw outsized gains for the staunchly right-wing Republicans attempting to experiment in local municipalities where they couldn't nationally implement their vision.
Even though no fundamental change had come and progressive detractors pointed to Ford's coziness with Wall Street, there was no real reason for most Americans to complain - or even pay attention. The president was uncontroversial, the economy was good, and the Cold War was over. Though there was lasting pain, it was concentrated, and the vast majority could simply get on with their lives. This is not to say that there were no detractors. On the left, dismay about growing greed and gluttony in the internet age skyrocketed - to them, this was a nation where more than anyone ever needed was available at our fingertips while people worked minimum wage to build the shiny new technology and deliver it to our doorsteps. On the right, the fretting was about the culture - that same connectivity had removed any ability to control the flow of information and previously-invisible groups like GLBT people to be seen, especially with the legalization of civil unions and a series of smaller rulings against discriminatory policies towards them. Comparisons to the Roaring Twenties were frequent, citing either the entanglement of Wall Street and Pennsylvania Avenue or the result of the gradual secularization of American political life.
Though Americans may have hardly cared beyond their own shores in the relative peace and prosperity, there was hardly any peace around the world. The Cold War may have ended and the USSR collapsed under Bachmann, in its place was a new system struggling to be born. The negotiations to create a new union - the Confederation of Independent Republics, as it was - fell apart quickly once the Russian Republic defined its new government. Aleksandr Dugin's railing against the west and arguments for a new, strong Russia captivated a new generation of Russians who had never seen their nation as a genuine world power, just one struggling to keep up with the west in its slow decline. His election as president of the new Russian Republic spooked many of the other republics, which quickly elected to secede while there was still time. It did not help that Ford quickly made clear his opposition to the revanchist authoritarians in Moscow - while it was morally right, it gave significant ammunition to the idea that the west was trying to keep Russia down. By 2014, a staged coup attempt against Dugin by Soviet loyalists collapsed, and in response he quickly established a new constitution enshrining his powers. Russia was on the move again.
Despite this, the nation was still in a broadly isolationist mood. Bachmann had made a mess that the United States had no business being involved in, and the public was tired of such situations. Ford, having the chance to promote the first post-Cold War foreign policy doctrine, decided to placate this mentality. Ford's address to the UN cited a "slow march towards freedom" with the victory of liberal democracy, citing that the United States was now best fit to help bring new nations into the free world instead of resisting the Soviets. The enemies of freedom would be opposed, but the United States need not bother with increasingly large interventions in global affairs. To that end, Ford's administration - staffed more by internationalist wonks like Francis Fukuyama than the anti-communist hawks that defined the Cold War - focused primarily on international aid. MDC-style humanitarian aid to developing nations flourished to a level described as "Marshall Plan 2.0" by Secretary of State Joe Biden, while military aid to democratic forces in conflicts was similarly large-scale. Though Dugin's wars in Central Asia against the mujahideen were more or less left alone by a United States wary of restarting the Cold War, the Ford administration helped to practically bankroll the German-led European Federation anti-genocide interventions against Vojislav Seselj in the rapidly-dissolving Yugoslavia.
All of this was in the face of re-election, which seemed all but assured. The Ford administration was broadly looked upon favorably by the public, the economy booming and the president still the young civil servant who focused his efforts on listening first and foremost. The national media environment remained broadly pro-Ford as well, undoubtedly an asset in maintaining his position. The Republicans, still reeling, broadly saw a primary fight between Oklahoma Senator Steve Largent, an unabashed Bachmannite, and Oregon Governor Gordon Smith. Smith described himself as "half Clements and half Weicker," a liberal-conservative through and through. Tit for tat the Republican primaries went, until eventually Smith seized the upper hand through an upset in Texas. It seemed that 2016 would be another "election about nothing," a battle between a marginally left of center administration and a marginally right of center governor.
The race was quickly turned upside-down by Bob Conley. Conley, a Democrat who had served as South Carolina's junior senator, was relatively unique. Sitting on the far right of his party and the political spectrum at large, Conley described himself as an "America First Democrat," and he meant it. He frequently cited "Jeffersonian ideals," citing an America of small towns and good Christian values and not wanton foreign aid like the Ford administration promoted. The idea that the two candidates for president were both centrist liberals infuriated Conley, and many of Conley's voters - fans of Bachmann and their local Democrats alike - were wary of Gordon Smith's Mormonism as well. So Conley, hoping to oppose the new system, launched his campaign on the American Freedom line, hoping to provide a true conservative voice. Quickly, it seemed that the grand coalition was in jeopardy. Ford's LDP-style dominance of the political system seemed hardly shaken, but Conley had a unique sort of appeal to conservative southern Democrats and Bachmann voters alike. Smith was terrified of a similarly large loss to Quayle, just looking to shore up his support out west. Conley's selection of Missouri's Todd Akin, a Republican with similar sympathies, as his running mate seemingly helped him, and it looked as if Conley would be able to shatter the political system.
So the Democrats and Republicans alike focused their fire on the intruder. Attacks against his statements praising Aleksandr Dugin's Christianization program and arguing that the United States should leave the Eastern European situation alone were routinely mocked as dangerous. Conley was treated as a dangerous radical, a strange blustering opportunist who'd destroy freedom around the world and be another Bachmann. Nonetheless, Conley criss-crossed the nation, raising hell about the broad consensus and the elite establishment. Though few national figures wanted to touch him and he was broadly disliked by his colleagues, right-leaning talk radio hosts and dissident internet talking heads alike flocked to him, bringing their small yet devoted follower bases with them. In the end, though, Todd Akin's comments about how abortion should be banned in all cases because "legitimate rape" never causes pregnancy were blasted across the national news, leading to attacks by both candidates. Smith flexed his personally pro-life yet staunchly anti-criminalization beliefs as a way to reassure wavering Bachmannites and women alike, and the Conley vote - for most of the race polling in a fighting second mid-thirties - never truly recovered.
In the end, vote-splitting in the south led to a number of Ford pluralities where Conley placed second, but overall it led to an election map that looked vastly the same as 2012 sans South Carolina in the Democratic category. It seemed that the grand coalition had held, and the South Carolina firebrand had not broken American politics, even as his campaign would serve as a model for Bachmannites and other far-right politicians in the near future. Notably, though, he had drawn a sizable third place despite a litany of outright racist statements, demonstrating racism's more complex place in American society than expected.
The second term seemed broadly to be more of the same. Ford continued to promote robust aid, slowly bringing a slew of former Warsaw Pact nations into NATO and NAFTA. Seselj's government collapsed at last, leaving Europe to discuss how to rebuild the nations left behind by his genocidal rampage. Ford continued to channel federal funding towards infrastructure and renewable energy sources, broadly drawing the same sort of unenthusiastic support that had defined his presidency. Deregulation of finance and new tech sectors led to rampant speculation even as alarms of a crash due to this in the near future were quickly discarded. The stock market boom continued as it had for the past few years, and it seemed that life was good once again.
Then came New York City. A young black man was killed by a police officer, and mass communication via the internet saw a video of the man being choked by a stone-faced police officer quickly spread. The situation provoked deep outrage, and a wave of protests crossed the United States demanding change. For his part, Ford was torn. His nonpartisan image rested on his attempts to not govern as a black president. He had managed to assuage any potential backlash by maintaining good times and broadly speaking to people who may have been uncomfortable. His visit to a navy base in Mississippi that had flown the Confederate flag drew broad praise for his understanding and calm conversation with the soldiers, for instance. Here, though, there was no way he could duck the issue and maintain that image. Ford tried as best he could to chart a middle ground. In an address to the nation, he called for policing reform to ensure that "this perpetual problem of young black men being killed during routine stops" ends, but also conceded that "the riots across our nation in his name must end." This seemed to be the worst of both worlds. Pro-police sorts were furious he had acknowledged a problem, while the protesters felt that the violence was spurred on by massive police reaction as opposed to their rioting. The protests continued undaunted, police departments cursed their president, and it seemed that America's cities were burning. State governors called in their national guard to put down the protests, and protesters began to die even as order was restored.
The summer 2018 protests were a turning point for the administration. Ford had addressed the nation as a black president despite his outright avoidance of such a display, and this was costing him dearly. Conservative and moderate Democrats representing the rural south and suburban districts were thrown out of office in favor of far-right Republicans, maintaining the Democratic majority even as it was no longer a supermajority. Ford continued to try to do nothing, to maintain the good feelings, but even then it was lost. Criticisms of the complacency of the past few years had found a national stage, and populist Republicans found a receptive audience to the idea that America was losing its way, that unchecked foreign aid, that the expanded rights of GLBT people, that police reforms "undermining law and order" were all a sign of a broader moral decay. Ford's meager attempts to pivot were too little too late. His support for modest policing reforms only angered supporters of such programs and enraged the resurgent right, even as the proposal ultimately passed in Congress. The attempts at rebuilding state-level parties had led to a number of states entirely dominated by Republicans, gerrymandered into unbreakable majorities with pliant governors who pledged total resistance to the reform bill. There was almost certainly a change brewing for the next election. All it would take was one good crisis, and 2020 would prove to be an election like no other.