This is for mainline Madness, inspired by Fort Lincoln.
What Y'all Can't See Won't Hurt Ya: The History of Fort Jackson

Barracks at Fort Jackson, date unknown, likely around the time of Manifest Climax

​
In the howling expanse of the Kalahari Desert, there is a fort, rising up from the sandy desert. It is a large, hexagonal building made of reinforced concrete, with a large barracks area attached, complete with a fully equipped mess hall and an R&R facility. The only way to or from the fort is via a private road built by the Confederate government, a long strip of asphalt that basically gleams in the desert sun. This is Fort Jackson, the Confederate government's best kept secret. Not even the Yankees know of its existence. This fort is run by the Army and the CMRI, and is used for all manner of experiments. But why was this huge, expensive facility even built?
The Great Patriotic War taught the Confederate government lots of things about industrial warfare and modern geopolitics. One of the hardest won lessons was learned in Ulster. There, the BU and Europans alike employed chemical and biological weapons with aplomb. Carolinian observers witnessed similar things on the Canadian and Pacifican Fronts. However, Ulster is what brought it home. It is one thing to read about anthrax being weaponized or mustard gas being deployed on far off battlefields. It is quite another to see one's son come home in a box, blistered and swollen by anthrax, or to have to care for a husband blinded by poison gas. These devastating weapons were part of normal, modern warfare. They were horrifying, but effective. As the Carolinians learned this hard lesson, they realized something; they didn't have much of these weapons. Despite being a reasonable power, the Cokies weren't exactly what one would call "cutting edge." Their tried and true firearms and counterinsurgency methods were indeed effective, but their capability paled compared to the ability of the truly great powers to wage war, crush rebels, and smite their enemies. This weaponry gap had grown unacceptably large. It needed to be closed.
In 1915, the Carolinians broke ground on Fort Jackson, which was placed in the northwestern section of the Kalahari, firmly in Jacksonland. It is one of the few structures in Carolinian Africa not built by African de-facto slaves. Paranoia over security concerns led the Confederate government to build it using entirely Army troops, who were given the most modern construction equipment available. The fort was a state of the art building, featuring advanced laboratories, a huge underground prison complex, air conditioning, telephone lines, radio frequency emitters, and fairly plush accomodations for the troops, including record players, a skeet shooting range, and a telegram office subsidized by the Confederate government. The exact cost of the fort is unknown, as expenditures related to its construction were buried in various parts of the budget, but it wasn't cheap. Construction was completed by 1917. Every soldier responsible for building the fort was then stationed there as the security detail. The Chancellor himself visited them to make one thing clear; if they told anyone that there even was a Fort Jackson in Jacksonland, they would never be seen again. The troops got the message.
Shortly afterwards, the CMRI showed up to take joint custody of the fort. This particular unit of the CMRI, the Offensive Weapons Division, showed up on the org chart as an unimportant part of the Experimental Weapons Division. In reality, every one of its members was at least a Lieutenant Colonel, and almost outranked the head of the CMRI himself. Fort Jackson was run by OWD Chief General Hawthorne MacDougall, a second generation Scottish immigrant famous for his cold green eyes and ruthless disposition. Out in the desert, he led the CMRI men in their first endeavor, mastering the mass production of chemicals like mustard and chlorine gas. This was fairly simple, and did not require human testing. However, after this the OWD turned to more experimental endeavors.
This turn coincided with the Carolinian intervention in the Germanian Civil War. The War actually halted experiments at Fort Jackson, as most of the garrison was called up to invade Germanian Africa. After the war, experiments could truly begin. The OWD was interested in a variety of weapons, but the first one they truly tested was an attempt at making a fast acting and more lethal version of chlorine gas, dubbed UltraChlorine Gas. These experiments were surprisingly conducted on thousands of white Germanian Illuminist POW's after the war. This disgusted some of Cokie High Command, who felt that Anglo-Saxon-Teutons, no matter how corrupt, should be treated with more dignity. Chancellor Gamble disagreed, saying "
Gentlemen, don't be so squeamish. We would have to kill these worthless animals one way or another. Might as well get something out of it.
" The Carolinians did succeed in creating a more potent form of chlorine gas, but also came to the conclusion that such a weapon didn't have much more utility than regular chlorine gas. Instead, the OWD began testing incendiary bombs and biological weapons. Various desert villages in the Kalahari and Nambi deserts were obliterated by new classes of incendiary weapons developed at Fort Jackson. The OWD also built model towns by Fort Jackson that they filled with prisoners and then fire bombed, in order to see the effects of the weapons on modern towns and villages.
The bioweapons division conducted all manner of gruesome experiments to track the progressions of various diseases, as well as determine new diseases that could be turned into weapons. Model towns were also built for this division, which used them as a rough sort of guide to see how disease spreads in a modern environment. Anthrax, syphilis, influenza, E Coli, and gonorrhea were among the viruses and bacterias tested on unwilling test subjects, and the results were as horrific as one might assume. Valuable data was obtained from these experiments, but at the cost of thousands of human lives. Fort Jackson blew through roughly 600 prisoners a month and needed constant sources of human test subjects
To obtain these subjects, the CMRI partnered with an unwitting OPV. The OPV in Jacksonland was instructed to call a hotline for any variety of crimes, and a van would come and pick up the miscreant, freeing up their time and resources. No one was told who ran the hotline, and people who asked too many questions got fired or worse. Fort Jackson had a fleet of new vans with Wexford stylings that would be sent out. They were uniformly white except for a seal on each side of the van, the seal of the OWD, described by General MacDougall as "
A Cokie Vulture that's mad as hell, holding a banner in his beak that reads "scientia est potentia" (knowledge is power) and clutching a musket in each talon.
" These vans would go into villages and ghettos set aside for Afro-Cokies and Africans native to the region and depopulate them, taking hundreds at a time and throwing them in the back of the vans, never to be seen again. However, white Cokies were not immune to being treated this way. White Cokies who were LGBT, mentally ill/physically crippled (from factors unrelated to war and accident), suspected Illuminists, and white women and girls accused of interracial fornication (i.e. having physical contact with a Black man that didn't involve beating him for disobedience) were all fair game to be picked up by a white van and whisked away to Fort Jackson, never to be seen again. Predictably, rumors started to crop up. Some said that the government was taking them away as laborers. Others thought that the OPV was deporting them or using them for target practice. Many correctly suspected experimentation of some kind, but what kind varied wildly depending on who was talking. Some particularly kookie types wondered if the government had been infiltrated by Satanists, and was using the van fleet to round up sacrifices for the Prince of Darkness. Interestingly, aside from the rumors of Satanism, the government actually allowed these theories to be spread to a certain extent. As Chancellor Gamble put it, "
These rumors about being scooped up by a white van and having God knows what happen to you will do more to encourage law abiding behavior and proper morality than 1,000 Virtuemen. The OPV is nothing compared to fear of the ominous and unknown.
" Based on the OPV statistics coming out of Jacksonland, it appears the Chancellor had a point. Not that that stopped innocent Africans from being scooped up by vans regardless. And the march of Carolinian Progress went on.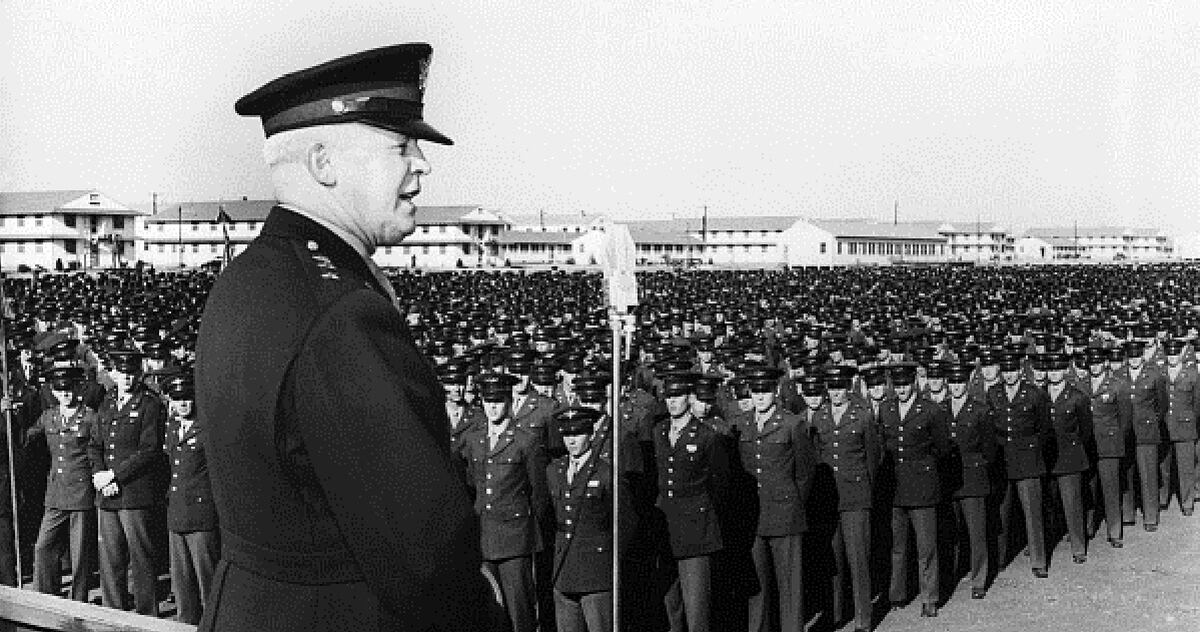 General MacDougall inspecting the troops at Fort Jackson. A second barracks was built in 1938 as the fort grew in importance and size.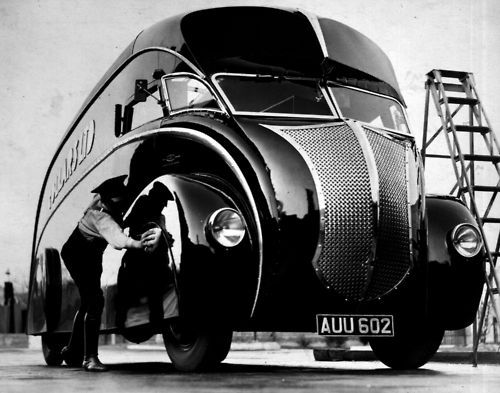 A van of similar make and model to those used by the CMRI



A scientist at Fort Jackson, date unknown.
​
Last edited: