Well, it took nine months, but my much-needed political detox has ended, and now...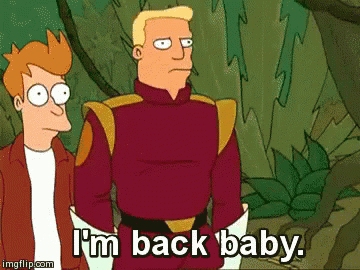 Anyway, I'm MrVulcan, and I'm here to share some worldbuilding projects of mine. What are these projects? I'm glad you asked.
The Nickstaverse
: My main world. It's a one-man superhero universe with fantasy and sci-fi elements. It's got puns, serious powers AND silly powers, a quasi-elemental magic system, 60+ alien species, 40+ sapient mythical creatures, 0 non-Abrahamic deities and a surviving USFL.
On The Frontier
: An alternate future world set in 2200 with aliens and other weirdness.
Return to Skylands
: I do what Activision won't and come up with more Skylanders stuff.
I'll post stuff about them here. Hopefully regularly, but I'm not making any promises.
Last edited: