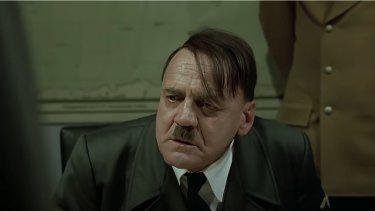 A screenshot from the final season of the widely popular HBO alternate history series,
Fuherreich: Legacy of the Great War.
Set in a world where Germany lost the First Weltkrieg, the series focus on a Germany where after years of humiliation and economic hardship, is eventually usurped by a cruel and power-mad dictator, who's actions lead to a global conflict that kills millions of innocent people before he commits suicide to avoid being captured by his victorious enemies. While the series has been praised for the depiction of a realistic National Populist Germany, critics are divided about how other events in the show's timeline have been portrayed, such as France and Britain never falling to Syndicalist revolution, the Bolshevik's wining the Russian Civil War. The biggest change in the series was that America never had a Second Civil War and becomes a major world power.
Last edited: