Gentlemen while I am glad to have provoked a lively and interesting debate, I have to say one thing, my post that was a reply to one from our esteemed author. Wasn't meant to be taken seriously, it was very much tongue in cheek, and meant to be seen humorously, which I believe some missed.
I absolutely missed an humourous component to it, save for the emoticon at the end. My error, as I no longer have a sense of humour. When we mix the serious and the non-serious, people can sometimes get lost.
Having said that, there is an issue with the accuracy of what isn't written off as a jocular flourish.
The only part of my post that was in anyway accurate was the comment about Churchill, while by the standards of the day he would have been regarded as a heavy drinker, which was perfectly acceptable then.
Your comment was that he was an 'old drunk'. By the standards of the 1940s, he was not a particularly heavy or light drinker in actual terms. Now, these move a bit beyond the persona that he happily cultivated.
Others have pointed out the mathematical and logistical brick wall the Axis was facing...so I guess their only chance is resolve? I suppose they have to call this bluff: "I have, myself, full confidence, that if all do their duty, if nothing is neglected, and if the best arrangements are made -...
I go into detail in that post, but the summary is: 12-14 standard drinks, by the Australian measure, over the course of a day from ~1000 to 0200. This was interspersed with three substantive meals and an afternoon nap. I think the crucial parts are that his consumption was spread out over a fairly substantial amount of time through the day, not focused in one intense Stalinesque bacchanalian piss-up.
Churchill's Day:
0730: Wake, take breakfast in bed, work on correspondence in bed
1030-1100: Arise, bath, Johnnie Walker and soda #1
1300-1500: Lunch with 1 imperial pint of Pol Roger plus brandy
1700: Johnnie Walker and soda #2 and nap
1830: Arise, have another bath and dress for dinner
2000-2300: Dinner with 1 imperial pint of Pol Roger plus brandy
2300-After Midnight: Johnnie Walker and soda #3
Pre lunch: Consumption of a Johnnie Walker Red mouthwash would not even get an 8 year old drunk.
Post lunch, taken at 1300: With 5-6 standard drinks under the belt, he'd be sitting somewhere between 0.6 and 0.8 BAC. A no-no to drive in the modern sense, but not really noticeable for someone who (a) was accustomed to drinking for decades; and (b) had imbibed said alcohol with a three course meal. If he finished drinking for the day at ~1430, then he'd be completely stone cold 0% BAC sober by 1900-2000, based on the generally accepted human capacity to metabolise 1 standard drink /hour.
Pre dinner: Another Johnnie Red mouthwash at teatime won't have anything but a statistical effect. He then has a nap. Whilst this won't necessarily do anything to BAC, it will refresh a person and remove the general effects of a lunch with champers.
Dinner: This might get him over the limit to drive, but he wasn't going to drive, operate machinery, or any of that guff. It is nighttime, for goodness sake, and critically assessing the minutiae of sobriety post dinner would take down a lot of casualties.
By modern standards, he would have been regarded as an alcoholic,
The modern standards of alcoholism would be 'an impaired ability to stop or control alcohol use despite adverse social, occupational, or health consequences' where the person 'does not know when or how to stop drinking. They spend a lot of time thinking about alcohol, and they cannot control how much they consume, even if it is causing serious problems at home, work, and financially.'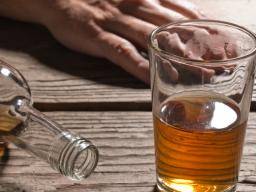 Alcoholism, now called alcohol use disorder (AUD), refers to an addiction to alcohol. A person with this condition can no longer control their consumption of alcohol and they will become ill if they try to stop suddenly. AUD is a serious and life-threatening condition, but treatment and support...

www.medicalnewstoday.com
Sir, that definition does not fit Winston Churchill.
there can be no doubt that he would have failed any test, to drive, operate machinery, or in a modern office discharge his duties.

RR.
To quote my own words from the other thread, 'never drove in any case, let alone going for a bit of a flex after dinner when he'd had a skinful.' Similarly, he never operated machinery, being a Victorian gentleman. Those don't matter in his case.
Failed a test to 'in a modern office discharge his duties' is a carefully written phrase, but ultimately depends on the meaning of 'office'. A modern, anodyne office environment where people work in cubicles which they decorate with pictures of cats? Undoubtably, given modern zero alcohol policies. A political office? Arguably there would be no substantive issue.
I chopped off the last bit about Hitler as it wasn't relevant, but trying to characterise Mr. Churchill's consumption of alcohol as a 'serious personal flaw' in any way comparable to those of Hitler, Stalin or Mussolini is a very, very, very long bow. Indeed, to draw that bow, you'd need fairly strong evidence, which seems to be lacking here in favour of unfounded popular assumptions.
In the absence of substantive evidence, I don't think that what you wrote could be described as accurate./