Volume 46 and 47 of Jour J is coming febuary 2022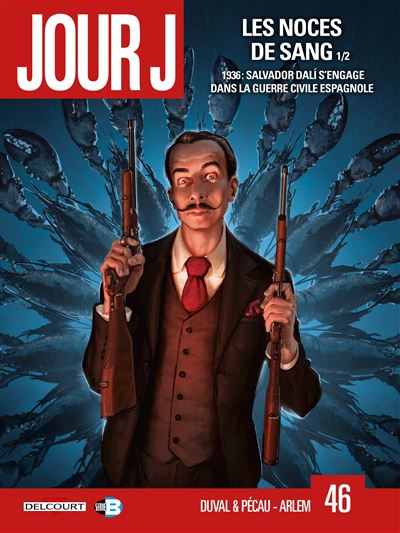 Les Noces de Sang 1/2
1936, the poet García Lorca is murder by franquistes.
Salvador Dali decide to avenge him and start incredible conspiracy to stop Franco.
But we talk here about Salvador Dali, with him nothing is normal...
His revenge takes international proportions what change future of Europe...
(I hope that
part 2 is: Salvador Dali vs Adolf Hitler
)
Le Chevalier noir de Camelot 1/2
Bobby Kennedy is save by young afro American in 1968
He is victorious against Nixon and return to White House
but next to program for new America, he has another matter:
Find the ones who killed his brother John...
Last edited: