PROLOGUE: IN YOUR HEART, YOU KNOW HE'S RIGHT
IN YOUR HEART, YOU KNOW HE'S RIGHT
In Your Guts, You Know He's Nuts.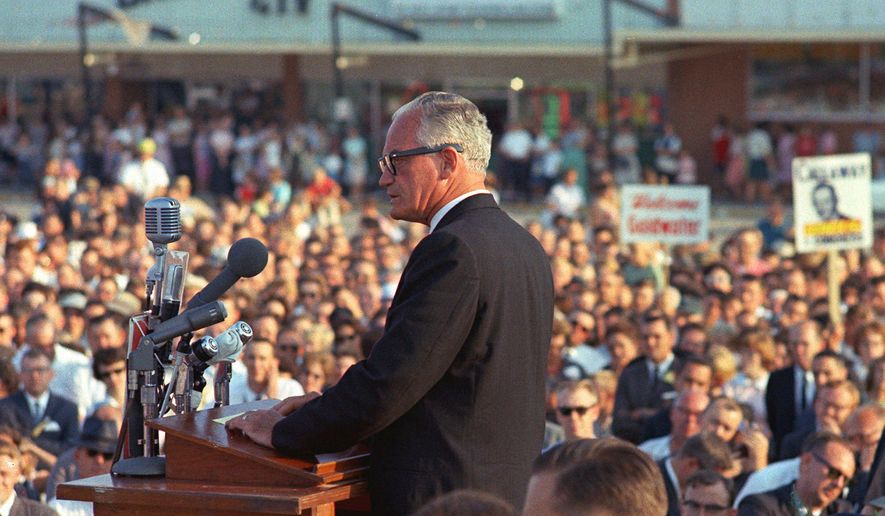 Senator Barry Goldwater, 1964
PROLOGUE
​
Huh, Barry Goldwater 1964. Wait, what? Barry Goldwater? That's not possible.

Well, seems like it is, or will be. I don't know how I'm going to do it yet, but I'm going to figure out. We're going to have a Goldwater Presidency. We're going to need some sort of massive Democratic screw-up. But it's going to happen. There'll probably be multiple PODs required for this sort of thing to happen because Goldwater was "ahead of the times" in the Republican Party for being a conservative in the times of the Republican Party being an alliance of moderates, conservatives and liberals.

Since this is my "second timeline" that I'm making, I'll be making an update here after I finish my update on the first one. It'll be concerning the election and how everything fell where it needed to be for his victory in the 1964 elections.

That might include candidates being changed or different circumstances, but I think it'll be interesting. We'll be seeing a different America.

Optimistically, I may update on this weekend. Let's hope that comes to pass.